To purchase some of our glass floor panels, contact O'Reilly Glass today.
Floor Glass & Glass Steps
Want to take your home or office's design to the next level? While most buildings have wood panelling or carpets for surfaces, one way to stand out from the crowd is to install walkable glass.
Our best options are in the form of floor glass and glass steps, tested for durability, strength and safety.
If you want to implement floor glass or glass steps in your home or office, contact O'Reilly Glass today.
Glass Floor Panels
Selective use of glass floor panels helps make your building's floor surface pop out to visitors, and helps gives your interiors a truly unique feel.
Our glass floor panels are toughened glass installations, made in a variety of thickness levels. They are just as secure as regular floor surface materials, with the bonus of making your rooms stand out when compared to traditional interior designs.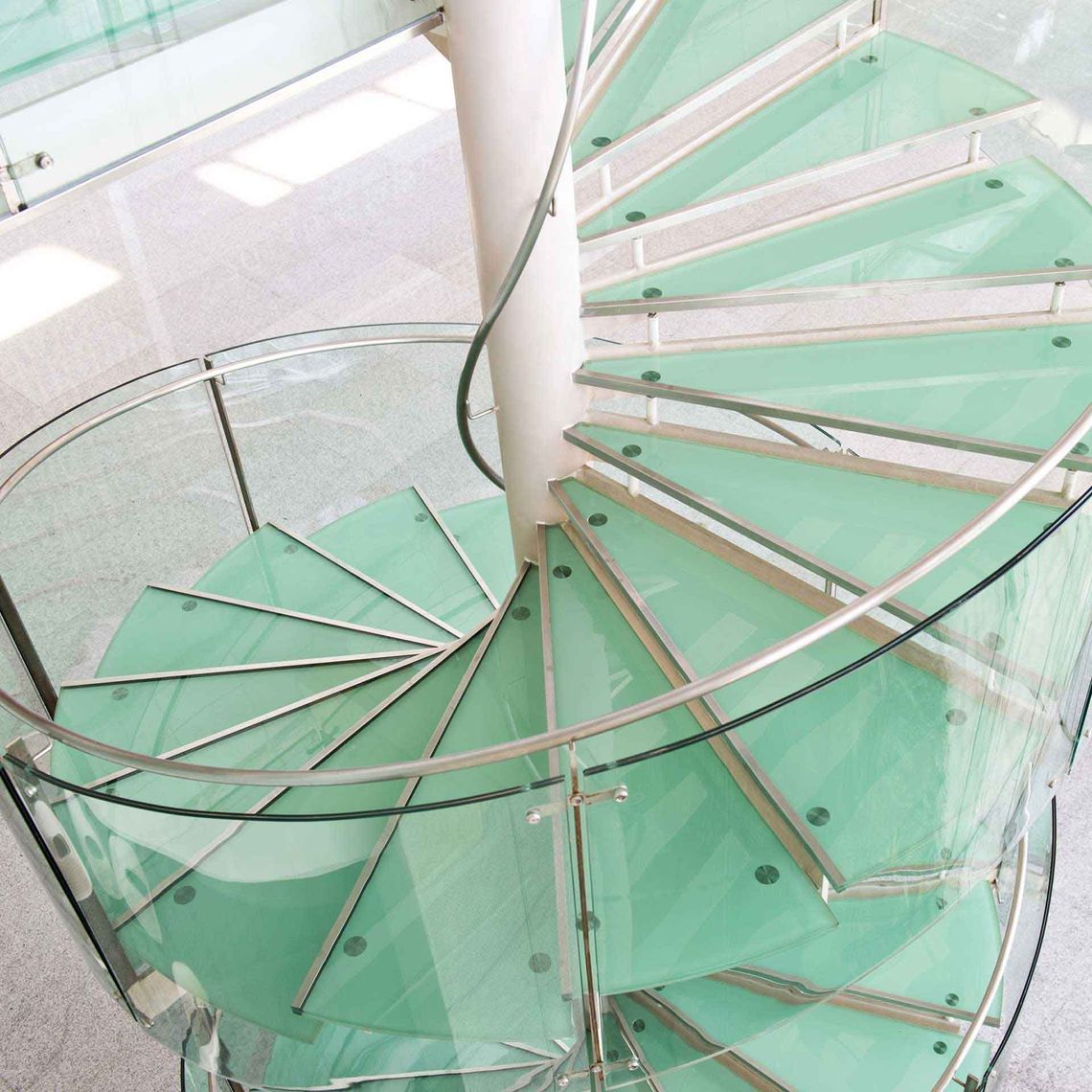 For glass floor panels installation and products, contact O'Reilly Glass today.
Glass Stairs
Whether you're at home or at work, glass stairs never fail to catch your eye. Compared to traditional staircases, glass stairs are functional and attractive, giving your building an almost futuristic look with its design.
Our glass stairs are available in a wide variety of step glass thickness levels, and finishes include opal, satin or purely transparent.
If you want to replace your old staircase with glass stairs, contact O'Reilly Glass today.
Floor Glass & Glass Steps FAQ
Where can I buy a glass staircase near me?

If you'd like to discuss glass staircase options with the team at O'Reilly Glass, give us a call and we can discuss installation times and price options with you.

What types of floor glass panels are available?

We offer floor glass panels and glass steps in finishes like opal and satin, while also providing purely transparent glass implementations.